Published on 07/24/2018 1:18 pm
Best Websites To Hire Freelancers For A Cheap Website
Everybody loves getting good quality remote workers for a cheap rate. Making an inexpensive responsive and appealing website design is easy if you know which website to look for them! After working with a great many freelancers over the years these are my favourite websites to hire freelancers to design your cheap website design
1.Fiverr.com
Fiverr is the best web site to hire remote workers to make a web site. Why?Simply because there are so many remote workers competing with each other that there is a price war and you will get a good deal easily. I would not recommend Fiverr for big web sites but its perfect for simple web sites whether its developed in HTML or Wordpress.
2. Upwork
Upwork is a tad bit expensive but has a way better quality of web developers than Fiverr. The main reason I am listing this after fiverr is that since we are looking to get a cheap website design, it's not as easy to find a freelancer that prices it affordable.
3. Freelancer.com
While this also has many remote workers I do not like the way the website looks. You will have to look through a whole host of freelancers to find one that is good and affordable. The payment fees to freelancers are much less compared to upwork so you will find more freelancers here!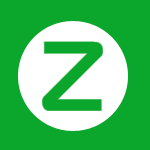 Best Websites To Hire Freelancers For A Cheap Website Design
1